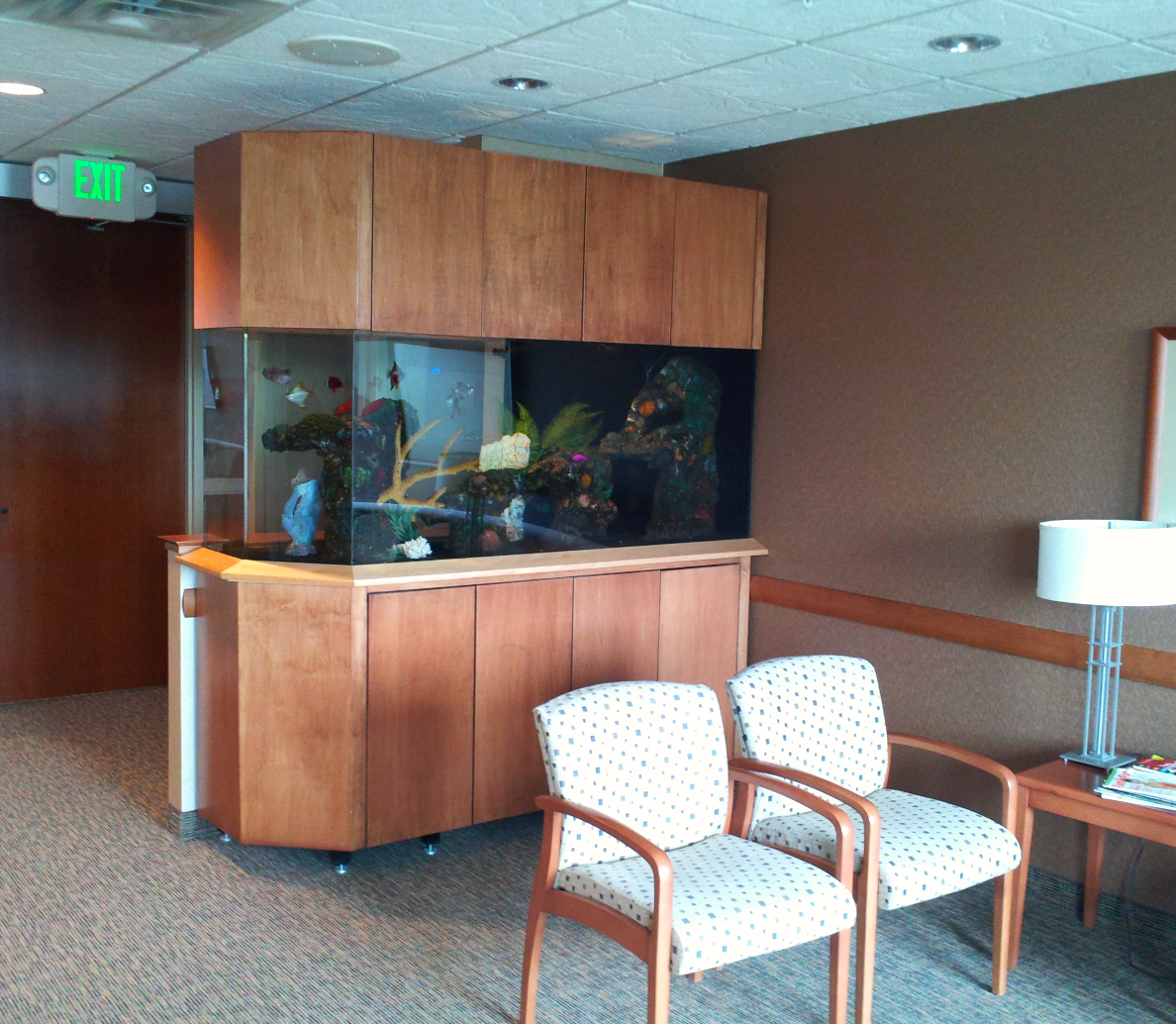 Freestanding Room Divider with smooth panel doors and maple rail.
Freestanding Room Divider with smooth panel cabinet and canopy
Freestanding Room Divider
Freestanding Room Divider Aquarium
This room divider features an angle cut corner for this reception area. The angle offers an addition viewing facet to the room and eases traffic flow around the corner. This display sits on a smooth panel birch cabinet, with a light stain. A natural maple rail surrounds the base of the aquarium providing a visual break as well as a tactile surface to lean on and enjoy the display. Aquarium is topped with a smooth birch panel canopy. Millwork is affixed to structural steel stand.
Freestanding Room Divider
Specifications
Length Overall 88"

Width Overall 28"

Height 96"

Capacity approximately 275 gallons